Tea for you and tea for me.
Will you please come for tea?
~Unknown
The kingdom has been in preparation as the Princess wished to have a very special tea party for her birthday, as you may recall from this earlier message. Three young princesses were invited, but only one could accept the invitation as the other two were previously obligated. No matter, though, as my Princess was overjoyed even with just the one.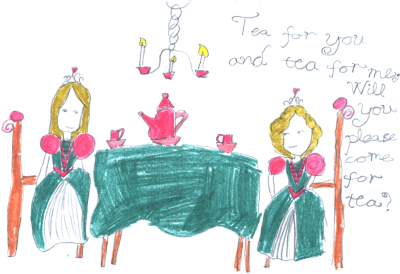 Preparing for tea...
This tea pot was brought from Florida from our great aunt's place. It is musical and plays "Tea For Two" when lifted up. The three boxes hold one precious gift in each, a bracelet of fresh water pearls with one rose quartz bead, for each of the invited guests; two will be hand delivered at a later time.
With all in preparation, the Princess awaits for her guest princess to arrive.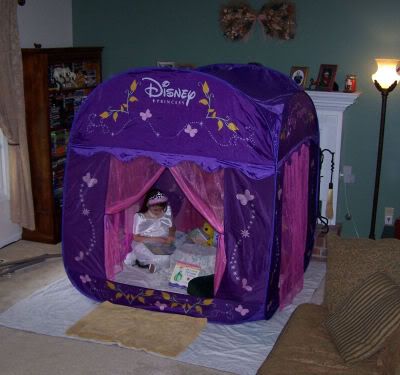 She passes the time by reading books about princesses in her princess castle tent, a gift given to her by her Royal Grandparents some years ago.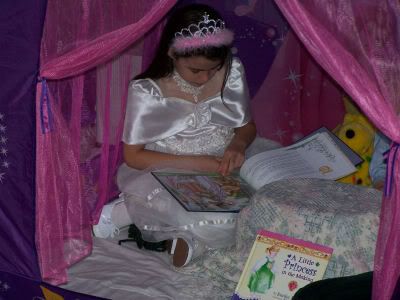 Her guest arrives. A servant (me) curtsies, "Welcome, Milady." The Princess also curtsies and welcomes her guest princess into her castle tent to show her around and chat. Soon afterward, they are presented with a choice several exotic teas. They both choose English toffee tea. While it steeps and then cools, the guest princess chooses to have her face painted with a blue butterfly with white polka dots to match her dress.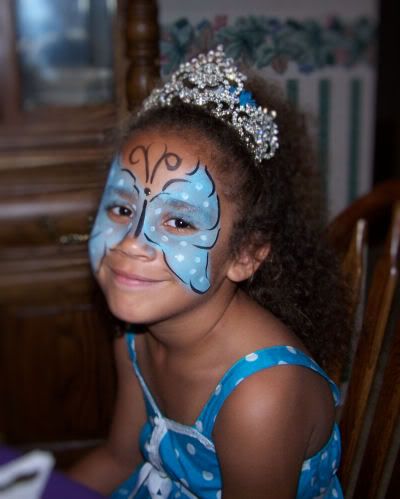 The Princess chooses a smaller design near her eye.
May I pour your tea now, Milady?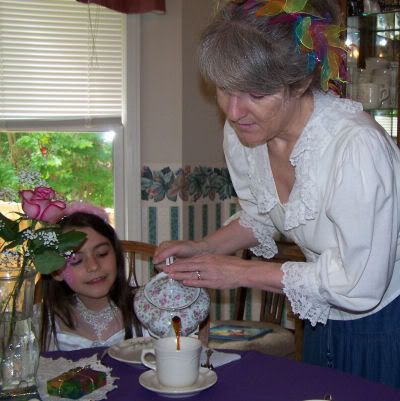 Will you be taking sugar to sweeten your tea, Milady?
The Royal Baker (me) created a cake depicting the kingdom.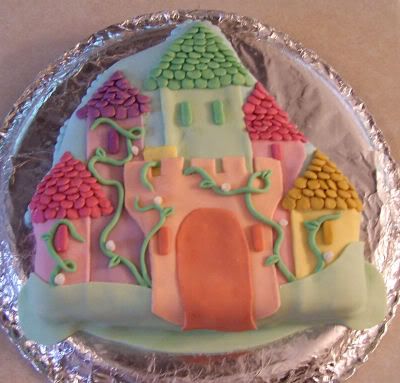 Just a closer look...
The princesses are served the cake.
The cake and ice cream meet with approval!
Afterward, the story of The Princess and the Kiss was read by the Royal Story Teller (me) followed with games of Hot Potato, Blokus, sword fights, and just being giggling girls.
All the things my now nine-year-old Princess loves.
~ Thank you, my Lord, for giving us this child nine years ago. She truly has been a princess graciously given to us by God, as her name means. ~