"Not everything that can be counted counts, and not everything that counts can be counted." ~Albert Einstein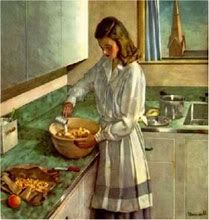 Terri at Breathing Grace
asked "What are some of your best frugal ideas?" I wrote so much and then I decided not to blog on her blog.
As you probably know, many of my frugal ideas are far off the conventional path.
Home:
We turned off the TV! We have been without a TV service for a year saving $720! Wow! We do watch DVDs now and then, but we buy about the same amount as we did before. I get my news and weather reports through the radio or online. We are thinking of getting Netflix...eventually. I do watch new episodes of just a few shows online now and then.
Thermostat settings at 81° in the summer maybe 79° on really humid nights and 67° on the winter days going down to 62° at night. I love snuggling under lots of blankets! We try to have cut wood available and use our fireplace in the winter also.
I cook and bake more in the winter to serve two functions, prepare extra foods to be frozen and to warm the house. Only just warming prepared foods in the summer keeps the house cooler, plus we cook outside on the grill more. Of course, there is some added expense in having two freezers, but it is still a savings.
Food:
First of all, food is one thing where we believe we should not base our buying decisions on its cost. We could eat far cheaper, but we are committed to limiting chemicals and genetically engineered products in our diet so we eat
mostly
organic, natural foods. We believe it has kept us healthier. However, organic foods are more expensive generally. I would far rather, and have, cut our expenses in other areas and spend more on our food. It is our daily "medicine" to avoid the need of medicine.
When I find a good deal, I buy in bulk: Whole Foods has a killer deal on Santa Cruz organic lemonades right now, 99¢ each BUT if I buy a case of 12, I receive another 10% off; I have about 10 cases right now. Last year, Big Lots had a organic tea in a half gallon size for just $2.50 which is nearly the cost of the single size at regular price, so I hit every Big Lots around until they all were out. Most people do not know that Big Lots has organic foods from time to time. Sam's Club carries huge containers (twice the size as the largest I see in most stores) of Taylor Farms organic spring mix and spinach for about $4 which is cheap, cheap, cheap and I get one nearly every week as I eat lots of salad. I buy Breyer's ice cream on sale at Kroger when they have a buy ten deal; I have a big freezer (actually two) and my daughter has learned that we can get one whole container for cost of one ice cream cone. I know it is not organic but we only have a small scoop as our desert once in awhile and so ten of these can last for months!
I try to use coupons but it is limited, because we eat more raw foods, less processed, and mostly organics so coupons are few, but I do get really good deals now and then. I once bought 50 bags of organic frozen vegetables for something like 19¢ per bag between the sale price, coupons, and my writing discount. (I write health related articles for a local health food store and get a 20% discount on my purchases there.) This month my best deal was tuna: regularly $3.39 for albacore, the sale price was $1.99 with a 50¢ off coupon and an additional 20% off discount for a total of $1.19 per can. Yellowfin, regularly $2.99, was just 80¢ per can, which is cheaper than canned cat food the same size!
I watch the expiration dates on organic dairy products at the nearest Kroger because when they get within three days, they mark them as a Manager's Special at half price, which is usually as good as a price I can get with a sale price, coupon, and my discount altogether, and that is extremely rare. I often get sour cream (for my ranch dressing), cheeses, cottage cheese, and butter at half price that way. I have to say here that butters are not all the same, particularly in baking. I like Woodstock Farms for most cooking and as a table butter. Organic Valley is a nice table butter, a bit softer and better taste for spreading on bread. However, for baking the best one is Horizon. The tests are my pie crusts and Christmas snowball cookies, they just hold their shape better and do not darken as much as the other butters. I recently got 25 Horizon organic salted butter for $2.99 and put them in the freezer to be use when needed and that should last me through my Christmas baking.
On the Fridays I drive to the 4-H horse farm to do chores, which is about halfway to another farm where I pick up my raw milk. When the milk is low, I go on to a farm to purchase eight gallons of raw milk and put them in the freezer when we get home. There are always coolers in my van...always!
Decided to bake my own sourdough breads, biscuits, and pies long ago. We were using a great deal of yogurt, granola, mayonnaise, and ranch dressing, so I now make them myself as well. Because I make granola, I buy rolled oats in by the bulk bag when on sale and keep it in the freezer. Same with flours. (Organic grains are prone to have bugs more than those treated with pesticides, but freezing kills them.)
This past year we began growing some of our own food and, instead of pouring remaining pickle juice down the drain from the pickles we used up, I will cut some of pickle size cucumbers from our garden and plop them into it this week.
We are raising rabbits. My husband hunts in deer season. Next year I am seriously considering beekeeping.
Fun Stuff:
We see a free or $1 movie nearly every week during the summer.
Sometimes I "splurge" on our errand day after a good piano lesson and share a shake with my daughter from Steak-N-Shake during their Happy Hour when drinks and shakes are half price.
Although we rarely eat out, I collect restaurant coupons to have on hand just in case.
Cleaning:
I use vinegar, baking soda, and food grade hydrogen peroxide for most of my cleaning. About once or twice a year I treat my wood furniture with furniture oil or wax.
Transportation:
I have only one errand day for piano lessons, grocery shopping, and other errands each week. The one thing that is costly is our Thursday. Piano lessons are 30 miles away, not that I could not find someone closer at this point, because originally she started so young no one near by would take her, but I save money in other areas so that I can continue to support the Princess' piano teacher, who was my friend before the child was born. The two health food stores are about halfway so it works out well. I just load everything in coolers so they will keep well until we get home. Otherwise, I rarely use the van, our used minivan, more than three times a week in the summer (because we add free movies) and twice a week the rest of the year for errand day and 4-H activities.
Clothing:
I buy almost all the clothes for my daughter at seasonal consignment sales, really high priced fancy dresses, even flower girl dresses, that she likes and are perfect for her piano recitals between $8 to $15 dollars usually, and I resell the clothes she has outgrown at such sales also, sometimes for more than I bought them! In fact, I have two coming up for which I need to list my items soon.
I buy many of my clothes from Goodwill and my husband's at Kohl's when we get a 30% off deal. We get his jeans at Sam's Club for something around $12 each.
Homeschool:
I buy used years in advance when I can. Sometimes I discover some finds at consignment sales or at Goodwill.
This week I was blessed that a good friend of mine is parting with about 75 Landmark history books for an
extremely
good price, because she did not sell them at her yard sale. She will have to ship them and I have to get the money together to send to her!
Other Things:
I cut the Princess' hair using the Feye method and it worked well. I then did my own! Although we only were getting professional haircuts twice a year, it is still a savings.
Here are some other posts on the subject of being
frugal
.
~ My Lord, I thank you for making ways to save money obvious to me. Some things have simplified our lives and other have complicated our lives. Through it all, we have changed our expectations and I pray that I am teaching my daughter well. ~