Start every day off with a smile and get it over with.
~W. C. Fields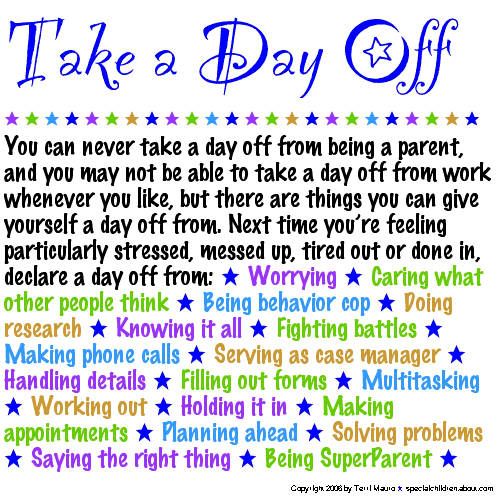 I soooooooooooooo needed this time off!
Tuesday mornings in the summer are our free movie times at the nearest theater, but this week the Princess and I agreed that
Diary of a Wimpy Kid
did not sound that appealing to us...maybe because she is homeschooled and it much of it seemed to be schoolyard situations. So, we had planned to go to another theater just a bit further to see a movie for just $1. I had the name of the movie,
The Tale of Despereaux
, and the place marked on my calendar, but I did not look at it as I should have, because if I had I would not have went to the nearest one. Then I could not remember how to get the one to which we needed to go and took the long way there. I amazed that we made it just at 10:00 AM but I was certain the theater would be too full to find a decent seat. However, I was more than pleasantly surprised this was not the case. We had no problem finding a seat and the movie started a few minutes late so we did not miss anything!
Now this is the part I found the most interesting of that entire morning, since feeding the rabbits in the morning and running behind time, I had been singing and humming parts of "It Is Well with My Soul" by Horatio G. Spafford. Now I have a personal expectation of myself to be not only prepared and organized but to arrive where I need to go on time or, in this case, well ahead of time. When I fail myself on this and start watching the clock, I get rather frazzled and bad tempered, but there was that song and somehow I realized it will just be what it will be, but I can just decide to enjoy it as it is or make myself and my daughter miserable trying to get there. I must have apologized to her five times thinking the theater would be too full to get in by the time we would arrive...but I held tightly to the peace in my heart.
After the movie, we went to a Goodwill store across the road. Sarah found a little book about letters from pets to God that her piano teacher had shown her months ago, I found a children's devotional we can use, and practically brand new, white, short heel shoes...very good shoes with supportive padding inside to make them quite comfortable! Not only that but they were half the normal price, so we left paying just over $5.
Then we went to eat out at Chik-fil-A, which I very rarely do...eat out at all, I mean. We split a sandwich, fries, and milkshake, as it is just enough for the two of us. Afterward we went to K-mart because I would like to get some denim capris having only one pair, not so decent, left. Instead I left with two pairs of plain jeans on clearance for $10 each and three gourmet lollipops: strawberry cheesecake, pina colada, and candy apple.
We stopped at the farmer's market on the way home, but the beekeepers were not there and honey was the only thing I really wanted to get. Most of the people there this time had items that we are getting from our own garden.
Speaking of my garden...our cucumbers love the climate and the place I have them very much, apparently. I was concerned they would not get enough sun, but the leaves are huge and dark green. I planted two pickle-sized and one regular, which are grabbing the wire supports as they grow. We have begun harvesting the small ones and had one in our salads for dinner. I do not particularly like cucumbers, but either these are tastier than the ones I have had or there is just something mentally different about growing our own. We also have grape tomatoes and cucumbers and lettuce ready for our salad tomorrow night too. Some things did not take off as well as we hoped, so I need to experiment a bit, and I did not plant as much as I wanted, but we have a good start and are learning as we go.
This morning I did some heavy work cleaning the rabbitry. We needed to dump the manure out of the trash can we had been keeping it and start a compost pile, but my husband is again away. So, I do not have it where I would prefer to be, but I was not ready to clear that edge of the woods today. We can always take from the one and add to the other once we get the area prepared.
I am planning to rest today. Yes, I am! I decided to take two weeks off of homeschooling and planned to do so major cleaning, one room at a time from top to bottom. I did get the master bath done on Monday. I was hoping to do more but people actually called me, which is so rare that I think it might have been a sign from God, and when I called my aunt earlier she actually was not busy so she could talk awhile, again very rare! On that day I thought about my purpose; the whole reason I took two weeks off was to switch gears, change my routine, and do some things I cannot really do when we are homeschooling, which would include
relaxing
. Yes, I am giving myself permission to relax today. So, I am not pushing myself on this, but I do want to get every room in the house done. I have to say that washing down the woodwork and doors did make the bathroom look so much better, but what it really needs is painting. (Have you ever notice that the room you just cleaned is the one in which you want to spend the most time?) I may get to the guest bath later today or just the hallway although it would be really nice to get both done. I would like to get the bedroom done before my husband returns on Saturday night.
Tonight the church has a game night with finger food, but I have so much extra stuff to do in the evenings when my husband is away that I often can barely get the Princess to bed before 10:00 on a regular night, let alone a night of games and food, and tomorrow is our errand day. Sometimes it seems to take so much more effort to do something fun, I just may pass on this one.
~ My Lord, thank you for the peace you gave me when I normally would not have it. Thank you for helping to see that I need to allow myself to relax now and then. ~