Rest in the LORD and wait patiently for Him;
Do not fret because of him who prospers in his way,
Because of the man who carries out wicked schemes.
Cease from anger and forsake wrath;
Do not fret; it leads only to evildoing.
For evildoers will be cut off,
But those who wait for the LORD,
they will inherit the land.
~Psalm 37:7-9
I must remember to breathe....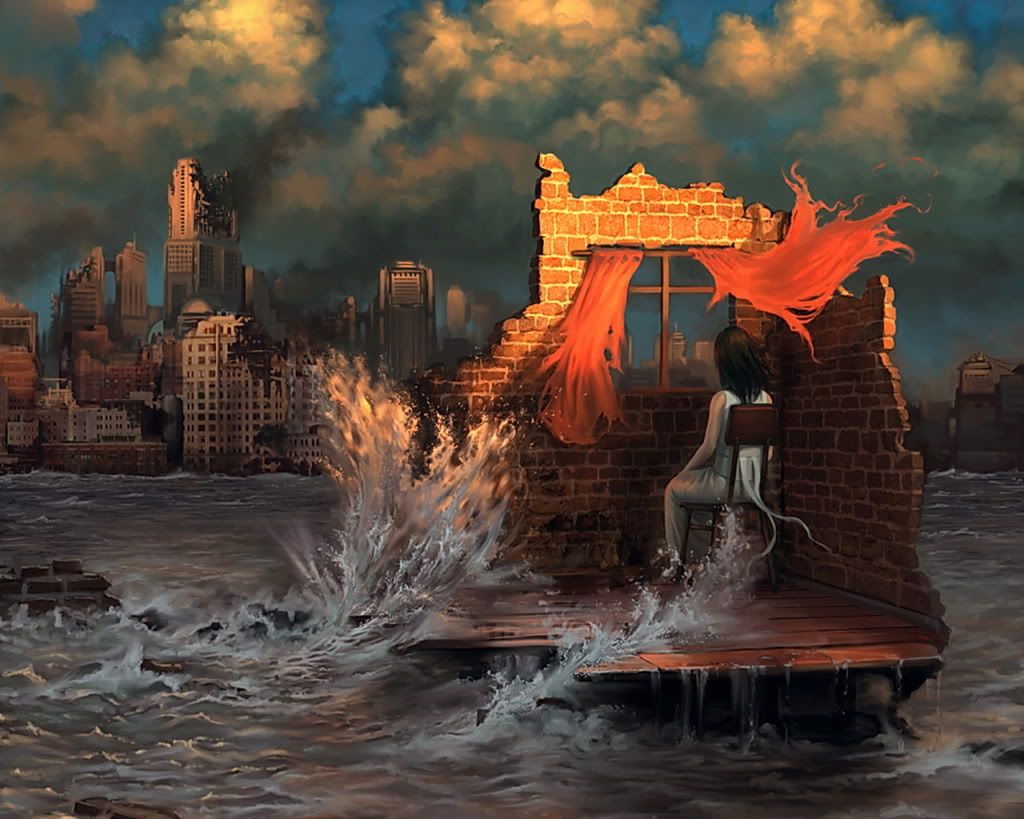 Right now I am safe in my home. My daughter is with me working on her math lesson. I just saw my husband was online through Skype, so I know he arrived safely to the customer in neighboring state. There is only the clicking of my typing to break the silence. But, no. I hear it...in the background. That which no one else hears, yet I cannot escape it. It is there. It is always there and the feelings that come with it.
I must remember to breathe....
Do you ever feel you are just taking a breath before the next crisis? If you are in a crisis, you cannot wait to get to the other side of it. Once there you really don't enjoy the peace very long because you are waiting for the next crisis to arise. I think this pretty much sums up a lifetime of mind-works for me...waiting for something bad to end just to wait for something bad to begin! And, all the while trying not to think of either by busying my mind with inconsequential stuff like watching TV (when we used to have the service) or playing games on the computer or anything else that keeps my mind from thinking about the realities of life and its terrible possibilities!
Yes, I like escapism! Too bad my problem is not what is going on around me as much as those what-if's in my own mind. My mind is rather busy and noisy!
How can one escape the busyness and noise of one's own mind?
I fully understand why people—intelligent people—begin using mind numbing drugs just to turn off the noise and all the anxiety it creates.
There is much, so very much, to be concern about right now. People think we are in the End Times, but things were very bad centuries before and believers thought they were in the End Times then as well. What scares me the most is I think we are just now circling on the outside edge of its whirlpool now realizing that we are caught up in something that is inevitable and we
are
going to go down that drain!
Did we think we would escape it? Did I think that?
I must remember to breathe....
I really thought it all would happen in my teen years, perhaps because I knew I was not ready for adulthood and I used it as the lamest of excuses. I remember almost being disappointed when my timetable did not work and realizing that I must face adulthood. Now I fear what is coming, not so much for myself but for my daughter. It is very likely that the entire world for her will be a much different place than the one in which I grew up...it already is, actually. And, yet mankind is basically the same as it always has been. My grandfather was known to say, "What they used to do in buggies, they now do in the backseat of cars, and they will do on airplanes." It is because mankind is essentially the same that the world will continue on a downward spiral of self-destruction.
My husband is the optimistic one. He says we were given warning. We should prepare as best as we can, and the best part, no matter what happens to us in between, in the end
we win!
We
, those of use who accepted the Messiah and trust God, win. I suppose that should put it all in a different light for me, but there will be a struggle, a terrible struggle on earth, before we get to the winning line we are racing toward.
The things I enjoy doing like gardening, needlework, and art leave my mind free...
too
free sometimes. I can often find myself wandering down gloomy paths. I hear cries of sorrow, loss, tragedy, despair, and fear from all over the world and from some too close by. I even feel them. I wish I could hide away or suppress them with good thoughts, but it is futile for they are inside of me...so very loud in the stillness. They even intrude on my prayer time when I would prefer to rest in my Lord. I want to give all these worries to Him and I do, but then there is another crisis. These things do not go away. They do not stop. They will increase like the pangs of labor.
I must remember to breathe....
~ My Lord, it is all so overwhelming to just listen to one day's worth of news. I wonder how You do it every day, every moment, with every individual on this one small planet in the universe where there could be more. You are really there, aren't You? And here with me as well? Please, comfort me with peace and help me to see it all through Your eyes. ~