When you are through changing, you are through.
~Bruce Barton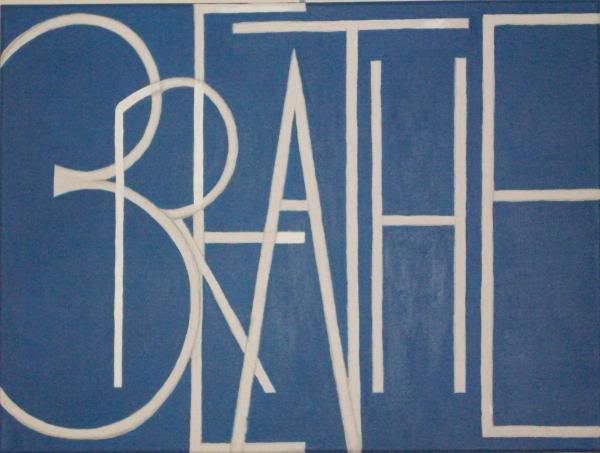 You may have noticed I have not been posting much on my blog. It seems that when life gets busy, writing about what I am doing or just what is on my mind gets pushed aside, but I always have much on my mind about which to talk and type...always...much, too much. So, I decided to take a breather and dump some of these things out of my mind and onto my blog.
This past week we adapted to changes in schedules and homeschooling.
I changed our 4-H barn time from Friday night to Wednesday mornings. Usually one or two other families work at the barn on Friday night so it would not cause a problem. My husband has been traveling a bit more lately and it is not uncommon for him to come home on Friday evening and, since it is his travel day, his company will pay for his meals. This makes for an excellent opportunity for us to go out to eat together as the Princess and I can easily split an
entrée
and usually we go where I have a discount coupon to save us and his company some money. However, it has been difficult to do when we have worked at the barn for about two hours and need a shower. I have been too tired and a bit sick from the heat of late after the barn work. Now that I am familiar enough with the barn, the Princess and I can handle the morning feeding and if it is really nice and cool, as the climate will be changing in that direction soon, she can ride also. The problem will be to get her to engage with her lessons for the afternoon when we get back home and we did have a problem with that this week, so there is going to be an adjustment period.
For that very reason, I was hoping to take Tuesday morning at the barn instead because then our homeschool schedule could be heavier on Monday, Wednesday, and Friday, with lighter days on Tuesday and Thursday space out nicely just like a sequential would like. However, that did not work out as I hoped with the barn schedule, so Monday, Tuesday and Friday are the heavy days with Wednesday and Thursday being lighter. Thursday has always been piano lessons, grocery shopping, and errands.
I looked over our homeschooling materials and decided that it was time to do a few things differently and to do some things I had hoped to do but never seemed to fit in on a regular basis. I feel the Princess can take a bit more personal responsibility for some of her assignments so I organized the Trapper Keeper she has been begging for us to use since we got it over a year ago. Now her daily math worksheets are in place sectioned by days of the week. She has two week long assignments: One is her Beautiful Feet History of the Horse, which I use as her read aloud lesson for now and it has other work that she can do independently. The second is a state using Study Starters as she is studying one state each week in the order that they became states. (We might spend a week or two extra on Georgia since we live here and other states in which we have family.)
Math has been the problem. Every day after she practices piano for nearly an hour, we begin on math and, unless I am sitting right next to her, she can get very ADD on it, taking two hours with what should take about 30 minutes. I have been praying about this and I felt I needed to go back to my original plan. We do triangle flashcards, multiplication and division number families right now, for five minutes and this is to help her memorize her math facts. Then she is given a drill worksheet from Calculadder that she is supposed to do under so many minutes. This week we started back at the beginning, because the purpose is not to challenge her but to train her to focus and pick up her speed. Then she is to begin her math workbook and worksheets, which presently are a mixture of Signapore and Miquon. It worked well this week. She was so surprised that she could do all her math in just 30 to 40 minutes each day. (I just knew she could.)
We slowed up a bit during the summer on Greek and Latin, but we are picking up the pace now. She really likes languages. We are adding French back into lessons, while driving on Thursday, since the minivan I use now has a CD player. She will also do some of her week long assignments in the van on that day. I am thinking of adding a word a day for hand signing also...maybe another index card system? Now she is asking to add Spanish also and I have one program that is a good starter, but I just was not sure how many languages she could handle at one time...perhaps I am more concerned about how many I could juggle! (And I am still hoping that she will tackle Hebrew when she is a bit older too.)
For Language Arts, I mix various sources. She likes the
Daily Buzzword
for her vocabulary and writes it along with a description in her own words on an index card each day. I use some of them for her spelling also. I still do my own spelling lists on an index card system. She gets a few minutes to look over her lists and phonics rules before I quiz her on a rule or two and give her a test of twelve words. When she gets any wrong, she is to go write them on her Magna Doodle several times and then come back to hand sign them to me. For grammar, I have been using a sentence diagramming workbook mostly, but this week I cracked open Classical Writing again and even though I think there are a number of grammar errors in the model, the program is pretty good. It has assignments for each day and she is liking it for now. I began setting up an index card system using Harvey's Elementary Grammar and Composition.
History and science have been pushed to the wayside most of the year because of the math issue, and these are subjects she really likes. Now she sees that we can actually have time to do both and she is excited about that. However, it is not that she missed out learning history or science in the last year. When we went to the library more often, I used to require that she check out three books of her choosing, but one needed to be about a person, another a place, and the third a science. Although this is a bit too freestyle for me, being sequential, it worked quite well for her, being a random, and I learned that I do not have to control every aspect of her curriculum quite so tightly. I will probably use that method again as a break.
I need to prepare for the entire week each weekend and print out her schedule using Homeschool Tracker, with adjustments for dentist appointments and consignment sale volunteering and the like, but I am definitely feeling less pressure because it is better organized and she will know exactly what she should be doing.
My husband is away for the weekend this time in hopes that he will get comp days for next weekend for our anniversary. I had plans for the Princess this weekend so it worked out fine. The Princess and I now are about to begin the preparing for the consignment sales, which means she will be trying on all her fall and winter clothes to see which no longer fit. She does not like this ritual so I usually allow her to pick a DVD to watch as she changes clothes and set the air conditioner just a degree lower for her comfort.
~ My Lord there is always so much to do and so much more that could be done, but I thank you for showing me ways to make better use of our time and help my daughter to learn to focus when working on math. I continue to pray it will make both of us happier daily. ~