A penny saved is a penny earned. ~Ben Franklin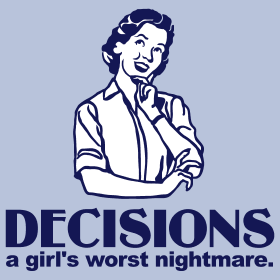 I wonder if Mr. Franklin's thoughts on this included five pennies spent to save one, because I know that some people tend to go to great lengths to get a bargain, but they still spend money to save it. I will confess that I am a bargain shopper junkie. I have a list of things I need, but if I see deep markdowns, I really have to stop and think about it, whether I need it or will use it. A clearance sale for me is like ice cream and candy for children!
The Princess is nearing the end of Latin's Not So Tough Level 3 and I looked over some other Latin curricula to decide whether to stay with this one or not. There was one close fit that we could easily move into, but I had decided against it because it moved a bit too intensely, even though I liked the format better. So, I need Level 4. I looked for an unused Level 4 at
HomeschoolClassifieds.com
and there was a listing that had all I needed but the pre-cut flashcards. Now I know that the flash cards are on the pages in the back of the book, but they never are even which makes them more difficult to handle. Been there, done that. So I would have to order the flashcards directly. That is not a big deal except that the shipping nearly matches the price of the cards.
Well, there still could be a way, I think to myself. Also listed at HomeschoolClassifieds.com is an unused Level 6 set also without flashcards. So, I check out the costs for both sets with ordering the flash cards. There is a savings but just a few dollars and I eventually need Level 5 also. If I just order the complete Levels 4, 5, and 6 directly, the cost would be about $4 more than all this extra work trying to save here and there, but that is only if I order all three sets at the same time because of the combined shipping costs for around $179.00.
This is doable even though it was a stretch for my homeschool budget at this time. It seemed like a very good plan until...
I received an email notice from
Homeschool Buyers Co-op
and made the mistake of actually reading it. They have a buy for
Discovering Music: 300 Years of Interaction in Western Music, Arts, History, and Culture (for Middle School to Adult)
, which could go down to as low as 40% or around $130 with shipping and co-op fee (if there are enough buyers to get it down to that price). I had not seen this one before and we have a very good curriculum on Classical Music that we just got started on. Even if I bought it now, it would not be touched for over a year (maybe even closer to two as we have our schedule at this time). However, it is very impressive as a curriculum, not so much on the number of musical pieces, as it has far fewer CDs than the one we have now, but in the way it explains how the history of music was influenced by the times, monarchs, religion, etc. I do not know if I could ever find it again at such a low price. With the co-op, you never know if they can get the company to deal with them in the future or not, so this might be my one and only chance at that price.
Doing both is not a stretch of my budget plans, it is a break. It is not that we do not have the money right now, it is just that I also have this goal to aggressively pay down our credit card debt this year. If we stay on tract, it could be gone in less than eighteen months, even as soon as twelve months, but most likely around fifteen.
What to do?
Update: Oh, guess what! If I buy the Latin curriculum Christianbook.com it will be a bit cheaper, so I could buy just the Level 4 now and the music one on the group buy. I am liking this idea!
I also like quick answers to prayers!!! Thank you, my Lord!
~ My Lord, I am very thankful that You kept Your promise to me about this year's finances being easier and I am still trying to live very frugally. Show me what my daughter needs for her education according to Your plan and the best sources. ~