Heal me, O Lord, and I will be healed; Save me and I will be saved, For You are my praise. ~Jeremiah 17:14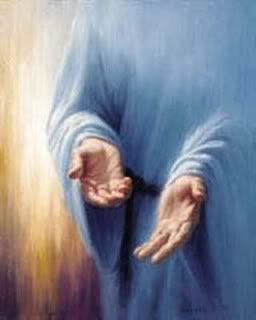 I did mention this in a recent post, but I feel I was just too timid about it. Perhaps I really did not believe it or just was not as sure as I am now so I buried it in a post. I am one who believes yet asks my Lord to help my unbelief. So, forgive me if you have read this before. It is not a brag on me, but on my Lord.
Let us dance and sing and praise the Lord today for His love shown through His miracles. For the miracle itself is wondrous but His love is far more the greatest gift, the greatest miracle!
My Lord Loves Me!
My Lord Healed My Vocal Cords!
I have cowardly tried singing songs now and then since, testing the waters, but in fear that a plunge would prove my disillusion. Instead, I found that my voice is stronger than I have ever known it to be and it sounds so much better. Still, I knew from over years of experience since my speaking days that the more I sang, the more I would eventually stress those weaker cords too much and have problems getting through some songs again, so I would not want to stress them too much.
There are tricks I had to do to dealing with the loss of my voice right in the middle of my range when singing, like choosing songs that are on the lower end of my range or higher and purposely softening around and into the notes I knew would not hold the same volume so as to mask my voice dropping off abruptly. No one really knew except when I told them. I think everyone thought I had a nice voice but I was just not a strong singer...well, I did tell everyone I was not a strong singer so I suppose that is what they would believe.
Healings differ. Some happen over time, some happen miraculously days later, and some happen in an instant, but all happen at my Lord's pleasure. This one happened quickly. Perhaps too quickly. One day I noticed a heaviness at my throat as if it was being pressed against and when I asked my Lord, He told me He had healed my vocal cords.
I believed it in that moment. Later, however, I was afraid that I just thought He told me this. That it was just something I wanted to believe. That even if He did that I could mess it up. The way my Lord heals may differ, but when He heals, there is healing.
Bless the Lord, O my soul,
O my soul!
Worship His holy name!
Sing like never before,
O my soul!
I'll worship Your holy name!
And, this is the part I would like for you to understand, my dear friend, if God loved me enough to show His love through the healing my vocal cords, He also loves you enough to heal you in your need also. There is no doubt in my mind that God heals and desires to heal us as all are healed in His Kingdom. Are we not already in His Kingdom when we come to accept His Son as our Savior?
I have seen too many healings to doubt my Lord's love, but I am still amazed when it happens to me. Wouldn't you like to be as amazed by God's love today? Please give me the opportunity to pray for and with you today by leaving a message here or email me. I love being an obedient servant in God's healings as much as being a recipient!
~ Thank You, my Lord, for Your Healing Love. Bless You. ~