Faith is to believe what you do not yet see; the reward for this faith is to see what you believe. ~St. Augustine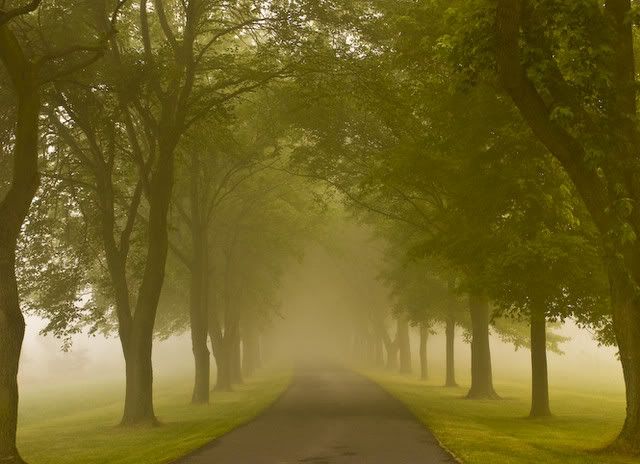 While in prayer on Saturday, a dear friend of mine received a vision about me, which she called to share with me just last night. The general meaning seemed clear enough, but the means of how it is to happen...that is the yet-to-be-seen mystery. It is right there before me on a clearly marked pathway, but hidden from my sight...in the mist. It was a vision promising delight.
The Lord has given me visions at times. Some have been warnings, one even saved my daughter from injury. Others, most in fact, have been encouraging, perhaps because I seek my Lord the most when I am discouraged and frightened.
I am so undeserving of my Lord's favor, yet He has given me a gift and today is a better day as I walk with faith on the path before me...into the mist...into the promise...into the vision...towards the delights I cannot yet see...believing they are there....believing I will see.
My Lord, thank you for the gifts you have given me and will yet give me. I ask, my Lord, that You will continue to guide me and keep me close to You.