Have you noticed how much praying for revival has been going on of late - and how little revival has resulted? I believe the problem is that we have been trying to substitute praying for obeying, and it simply will not work.
~A.W. Tozer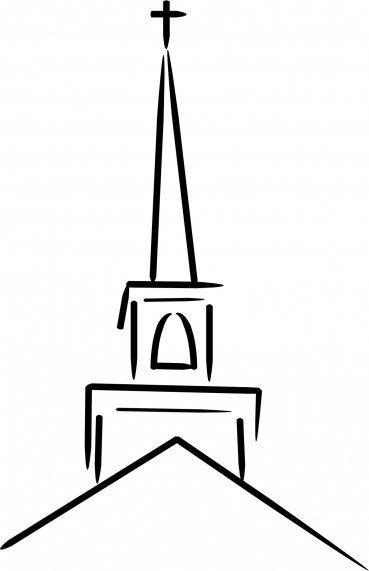 We went to another church on Sunday that meets in a local school a mere ten minutes from our home, the one to which we were invited by the man who pierced the Princess' ears (in my last post). I have done some research to find the senior pastor had been a missionary for two years. They are not really denominational, but are aligned with the theology of Church of God, which is Pentecostal. This church is on the conservative side, believing in the gifts but not making the gifts themselves things to be worshiped, so the pastor explained to us. The preaching was good and had my daughter in stitches for three minutes at one point--I thought I would have to ask her to leave to get back in control of herself. As common with the churches we have been visiting, it is come as you are and uses contemporary Christian music. It also stresses equipping its members to
be
the Church.
Before starting the church, the two pastors who planned it together visited many of the churches that were growing in the area and modeled theirs accordingly. What do growing churches look like in our area? Exactly the type of churches we have been visiting. That is not to say that all of the denominational churches are stagnant, some are growing, but most of the ones really growing have contemporary services and have the "come as you are" dress code.
Many of these churches, who are taking church outside the walls, also have really intriguing names. Now you cannot judge a book by its title, but a church name can give a person some insight as to their focus. Such names tone down the denominational thing, which is a huge turn off for many people who have had bad experiences within denominational legalism, but on the other side of the coin, such names seem to make those who are hard liners for their own denomination just as turned off. All that proves to me is that some of us have been
going
to church for far too long and are trying to protect our little corner of Christianity instead of boldly
being
His Church to all. When I think about it, churches used to have revivals (some still do), but what many Christians are feeling called to, as my husband and I are, is a movement to revive all of Christianity, to revitalize the very spirit of Christianity, in a matter of speaking, not just
a
church and not
inside
a church.
We have not been led to visit all of these churches and some are too far away, but I can appreciate all their ministries:
Hearts on Fire
The Journey
Elevate
Full Turn
Oasis
Vital
New Seasons
The Rock
Vertical
The Well
The Gathering House
Crossroads
When I think about the history of the churches during my lifetime, I realized that these upcoming generations had youth group names like Souled Out, Fusion, Power Source, Cross Trainers, Rooted, Stand, Awakening, Impact, Fired Up, Radical, Underground, U-Turn, Ignite, etc. Is it any wonder we are now seeing more contemporary churches with names having that same energy and allure? I mean, really, did we think that if the church catered to children from the time they were babies to older teens with contemporary music that reached them and catchy youth group names they would like while telling them how they look and what they wore was not important that they would later settle right into the plastic model Christian singing hymns at First Church of (Home Town) in their Sunday best as young adults? How many young adults fell away from the church because they just had no desire to make the adjustment from how they were raised in the church to how they were expected to be once they aged out of the youth group?
I loved the name "The Journey" when we were thinking of a name change with our former church, but another church moved in just south of us on the same road with that name. It did not matter, really, because the members voted against any name change 5 to 3, so no spirit of revival happening there.
I would go with whatever my Lord wishes, of course, but if I could name a church now, I think I would call it Revitalize, just so the people would remember their mission is to stay revitalized in the Lord so it would be effective in being His Living Church, to bring His Church, His Kingdom, to the people not in any church instead focusing so much on trying to get them to come to their own church.
~ My Lord, I pray for those who have been reading here. May we hear You, my Lord. May we learn to let go of how we think church should be and be Your Church to the unchurched and unsaved. May we stop counting heads of attendees within the walls and be out attending to the people according to Your leading. ~