Too often we give children answers to remember rather than problems to solve. ~Roger Lewin
What three things do sending a letter of intent, a change in Georgia homeschool laws, a homeschool convention, national standardized testing, and a starting a science class at the Home Study Center have in common? Homeschooling (obviously), deadlines, and me--well, us. In case you do not know, deadlines can cause me a bit of anxiety.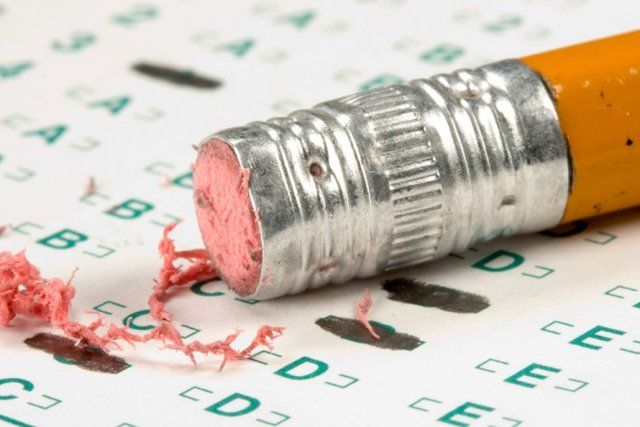 Homeschool Laws
We are fast approaching the end date of our homeschool year, August 31. When I checked in May the state
finally
had the website set up correctly to input the full year's attendance online--this resulted in a change in the laws from last year. Since the Princess was six, every year until last, I have had to send a letter of intent to homeschool by September 1st and
monthly
attendance records to the local school superintendent. I have complained about this four years ago in
Those Pesky Attendance Records
.
Last year the law changed so that the state received everything and that attendance records could be sent in on one form at the end of our homeschool year, with the exception of those trying to get their driver's license, but that would not have been a concern for me for a few more years. Today I thought I would look over the form for my 2012-2013 school year attendance records as we have fulfilled our attendance requirements (although I am still homeschooling) and put in my letter of intent for the next year. I was pleasantly surprised to find that as of July 1st this year, just a few weeks ago, Georgia no longer requires attendance records
at all
, even for those at the driving age.
Some years ago now, I met the state senator who initially framed the homeschool laws and mentioned to him that I thought it was a bit ridiculous that Georgia was the
only
state that require sending in monthly attendance records, not that he or anyone else listened to me, but I did my part in making my thoughts on the subject known to my representative. Yes, this change in the homeschool laws is very welcomed! It even relieves some of the deadline anxiety for me.
The Home Study Center Class
Although all changes should be appreciated, I suppose, especially the ones we choose, I am careful about obligations as they always have deadlines. With the interview behind us and the invoices received in the mail that are now due, I am a bit apprehensive about the Princess beginning her science class at the Home Study Center. I know this will be very good for her in many ways, but I am not sure how she will handle being in a class at first and doing the homework, which will be as many hours each week as the class is, and the two projects with presentations she will be expected to do: one this fall and another in the spring.
Making way for this one class is such a huge change for us: we are changing our errand day to Wednesday after doing everything on Thursdays for the last eight years. It is going to take some getting used to. I might have to change our dental appointments and our chiropractor will not be available in the afternoons, only the mornings. I will have a three and one half hours to myself on our errand day when I have never been alone for more than an hour--of course, it is broken up as I have to drive the Princess from school to her piano lesson, but still two and one half hours unbroken with a half hour between the class and piano lessons and then another hour to myself. I am not sure how I will structure the day. I may be doing the grocery shopping alone during class. It probably will not be as fuel efficient as our present schedule to do it that way, but it would work best with the time, I am thinking.
The Princess, of course, is far more practical about the entire thing: she is excited about the idea of having a cool looking insulated lunch bag as she has wanted one of these for years, but she really had no need. We saw a couple she liked and plan to stop at a couple more stores before the final selection is made.
Homeschool Convention
I was given the opportunity to register my husband and me for the Southeast Homeschool Expo absolutely free this year. I am thinking that this is because the last few years there has been a pretty poor turn out. Last year there was only about half the people attending as there had been years ago and on a Saturday, which is usually the busiest. It is understandable with the economy of this area, how the variety of homeschooling materials have exploded, and availability on the Internet.
I am a bit apprehensive about going to the convention. Last year, my husband came home with an idea for a new project:
a worm farm
. Now the way we have our rabbit cages is not conducive for worm farming the way it should be done, but when we began to get compose from the pile to enrich some of the garden soil, we found that the worms were farming themselves...without us. Hundreds in each shovelful! However, we also would like to find a way to separate the castings so that we could use it as a liquid fertilizer. My husband has been thinking that out and he might have an idea that will work.
One of the things I did not mention about the last time we went to the Expo was the booth selling a hydroponics system. Having dealt with the bugs and slugs attacking my cabbage and lettuces the last two years, I can see the advantage for certain plants to not be planted in the ground. The system, of course, was very expensive, but it has been churning in the back of my husband's mind. Just this week, he mentioned to me about getting a couple of these 250 gallon plastic food grade tanks we saw on Craigslist (when I was looking for worm farming solutions) and starting a hydroponics/fish farming system.
Oh, that sounds quite interesting, Honey.
Actually, I like the idea of being more independent for our food sources--and who has time to fish in this household?--but it also ties us down even more than we are...and when I write "us" I mean
me
. We planned to expand the rabbits to supplement even more the food for the dog and cats as well as for us. We are saving a bit as my husband just gave up the lease for the hunting property, since nearly everything we had on it of any value was stolen recently--but let's not go back to that--and this just after he bought the ATV and is still fixing it to use when hunting, but where or even if he will be hunting this fall we do not yet know.... But, since this has not much to do with homeschooling changes and challenges, I will drop it...for now.
The point is that I am a bit more than apprehensive about having my husband accompany me to the homeschool convention next Friday. Who knows what project that man will add to my life next!
National Standardized Testing
In Georgia, homeschoolers are required to test every third year beginning with third grade. I have a deadline of getting the test done in August before the Princess starts the science class--it is more of a personal deadline, but since my school year is technically supposed to end August 31, it makes sense that I should have the Princess complete the test before that date.
For the last two weeks the Princess has been in test prep. I began with 4th grade, we are now in 5th and will continue until she has completed 7th using Spectrum Test Prep books. This increase from an easy lower level to her present level is a very good method to build her confidence and also identifying her weaker areas that may need more review prior to the test. The newer Spectrum editions are set up more like review than the previous versions or maybe it is just the difference between 4th and 5th grade in how they structured the books. Either way, I am pleased with how she is working through this challenge. She is learning about reading the instructions well and to be sure to fill in the answer she meant to mark as she made a few mistakes that she knew the answer, just because she was not concentrating.
I will have her tested with the 6th grade test because she is the right age for it, but she currently is at the end of 7th grade in math. And guess which subject she consistently tests high...the very subject she likes the least: math. The rest of her subjects have no grade level as I do not use made for school curricula, but from what I am seeing she is above sixth grade in most everything, although we do not line up with state standards with history and science. These subjects are things that one could learn about all her life, so that does not concern me. In the long run she will have learned a great deal in both, probably more than necessary to meet the standards.
The
first time she was tested
she was in the 96 percentile with the CAT. I am contemplating using the CAT again and I am hoping she does well this time, but these scores are based on how everyone who took the test scored. I could chose the PASS which has a better scoring system and made for homeschoolers, but it only goes up to 8th grade so that really would not be a good comparison to the tests she would have to take afterward.
Things are definitely going to change! The Princess and I will probably be unsettled until we make the adjustment in the next few weeks...and hopefully, my husband will not start any projects that are too demanding of my time.
~ My Lord, please continue to guide and bless the education of my daughter. ~