Big Book of History: A 15 Foot Fold-Out Time-Line from Creation to Modern Computers
is a Christian-based child-friendly timeline marking interesting events with colorful illustrations designed for ages 7 to 12. This high quality hard cover measures 14.5 x 9 inches and the inside folded page is made of a very high quality paper similar to the cover of a paperback book.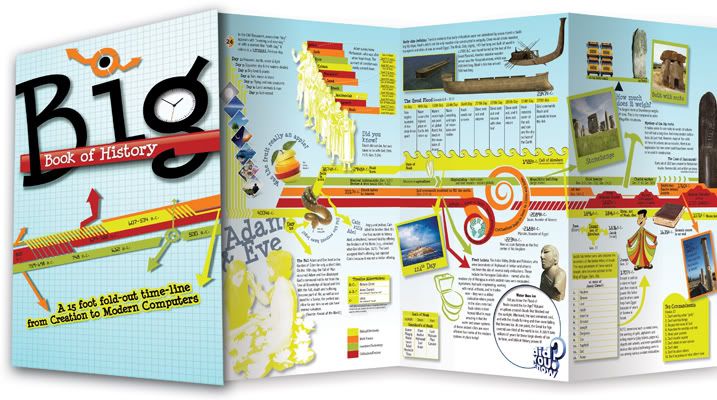 There are actually four color-coded timelines running parallel to each other: Biblical/Christianity, World Events, Inventions/Technology, and Civilizations/Empires. The snippets of history begins with the God's first day of creation dated 4000 BC and ends with 2010 AD with "President Barack Obama declares the U.S. is no longer a Christian Nation." This fold-out sweeps with broad strokes across history, but is a nice presentation of events that is not too overwhelming for young minds. I recommend it as a wonderful visual supplement to any history curriculum or just to spark interest in historical events.
I received this book for free from New Leaf Publishing Group in exchange for my honest review.