Wouldst thou shut up the avenues of ill, Pay every debt as if God wrote the bill. ~Ralph Waldo Emerson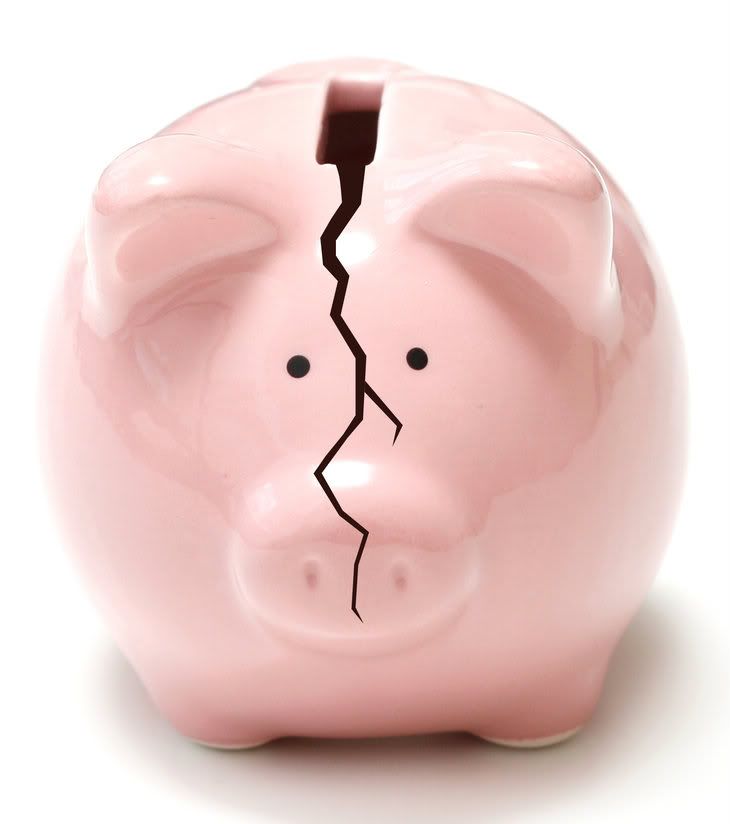 We had a plan, Debt Pay-Off Plan A. We planned to be debt free of our credit card debt, which actually is how we paid for the second van so it is like car loan, sometime around Christmas time, maybe even November but possibly as late as January. I never plan on an Income Tax Return, because we usually break about even, but this time around we received much more than expected (a benefit from giving more than 10% as our tithe), so I was very excited about launching Debt Pay-Off Plan B! After some prayer we decided to pay more each month out of those extra funds and then pay the debt off completely in July, this month, in one last lump sum.
I am so thankful we listened to our Lord, because Plan B was to be short-lived. A few weeks ago, my husband could not dodge the rubber flying from a semi-truck ahead of him without causing a real accident. He drove over some of it as some more flew over his mini-van into the radiator and windshield of the vehicle behind him. We do not have collision on the van as it is so old with so many miles on it that the insurance company would total it for something like this and hand us about a thousand dollars if we were lucky.
Either way was a risk about the collision insurance, but we have had that van for four years and by now we would have paid nearly as much as what the insurance would have given us for it totaled. We chose to pay for the repairs, which was a new transmission, because we just could not afford a replacement vehicle right now and otherwise the little van is in good working order. (Since this happened in another state, he had to leave the van and fly to a customer in the north and fly back to pick up the van, which ironically had a lay-over in Atlanta, but I would not see him for another eight hours.)
So, the money I had earmarked for paying off the credit card paid for van repairs instead. The good news is that we have a 0% interest rate until February and if I had paid it off the repairs would have had to be charged with extra fees or at least interest charged.
Now we are back to Debt-Payoff Plan A, but I am optimistic. It looks as though we actually should pay it off in October!
~ My Lord, bless our efforts to get out of debt and begin saving for replacing the siding on our house and other repairs necessary. ~