At Christmas I no more desire a rose - Than wish a snow in May's new-fangled mirth; But like of each thing that in season grows. ~William Shakespeare
Rose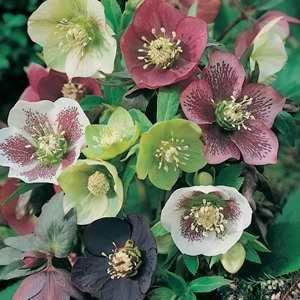 Reading: On the night Jesus was born, a young girl watched as the Three Wise Men presented gifts to the Baby Jesus. She wanted to give flowers to the baby, but the winter had been harsh and there were no flowers to be found. An angel saw her tears and brushed the snow aside and to the little girl's surprise there appeared a burgundy rose. As she laid the rose beside the manager, the glorious bloom brought a smile to the Holy Child's face.

The Christmas Rose does not look like the type of rose most people think about, however it is still a thing of beauty in its season.

I have been thinking quite a bit about seasons of late. I watched the Princess play "What Child is This" on the piano and I am in awe of how easily her hands move upon the keyboard, so graceful without flare but with purpose. When she began at four years old, she played with only one hand and could not touch the floor while sitting on the bench. Now here she is nearing the age of ten...a decade! She is capable of so much and not yet ready for so much more, and I have aged a decade caring for her, teaching her, and at times just watching her slowly flower into the young woman she will become in the next decade.
~ My Lord, everything has its season, so help me to appreciate each one fully, because not one season lasts forever. ~